Terms of quality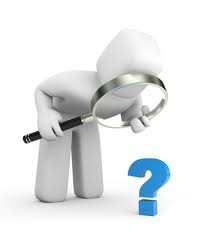 All substances are composed exclusively of ingredients
without

preservatives, fungicides, pesticides, insecticides, OGM, dyes or artificial flavors, have undergone no irradiation for their sterilization and no animal testing have been conducted for our products.

Our products for internal use are conditioned in tablets, capsules or flask with a dropper.

The components substances of our specialties are from Europe origin (mainly France and Netherlands). Our food supplements are manufactured for us according to our specifications, following the pharmaceutical standards and laws in force in Belgium, by European shaping companies mainly French and Belgium specialized in this field and holders of the registrations needed.

In the developing of our range of external use products, we opted for two essential choices :
Select the active ingredients from traditional medicine and benefit from the synergy between the herbal medicine [1] and aromatherapy [2].
Optimize the activity of these natural active principles by using the latest experiences of the galenic to finalize two new excipients, the one under an oily shape, the other one as a cream, containing soluble silicon.
These new excipients, even much better, do not contain any chemical preservative agent without paraben, are enriched in Shea Butter [3], essential oil of Tea Tree [4], and vitamin E [5].
The presence of Silanol, which are organic derivatives of silicon, rich in hydroxyl functions, are synthesized in the presence of different radicals giving stability and specificity to the compound. The silanols possess biological activities that are their own, amplified for some of them by the presence of these radicals which is here mannuronic acid, seaweed extract. The association between silicon and essential oils, strengthens the effectiveness of our products.
The choice of containing according to strict criteria :
Facilitate the preservation of essential oils by using opaque packaging,
Use a cream dispenser « airless » to avoid the contact of the cream with oxygen,
Use of polypropylene (PP) as containing, resisting to the high concentrations of essential oils, to avoid the presence of stalate in our preparations.
The choice of a quality excipient and a non-oily texture to facilitate the penetration of essential oil is essential, while shea butter, present in this one, protects in a remarkable way the possible risks of intolerance in essential oils.
By this fact, we use only chemotyped EO, 100 % pure and natural, and our products potentially most at risk by their strong concentration of EO, have favorably passed the tests of sensitising power [ 6 ]; they are thus hypoallergenic.
1 Our oil is described in the European pharmacopoeia and in most of the international pharmacopoeias
2 Our Essential Oils (EO) 100% pure and natural are controlled by gas chromatography coupled with mass spectrometry.
3 NAME INCI :Shea Butter : (a very efficient protector for the skin )
4 NAME INCI :Melaleuca alternifolia Ess. Oil
5 NAME INCI :Tocopherol : (antioxidant which protects the EO contained in our preparations)
6 Test conducted by the French company « BIO-HC » according to the method of « MARZULLI & MAIBACH »
Pictograms for better information on the use of our products
| | |
| --- | --- |
| | Under the form of vegetable capsule - unless otherwise specified, all our products in capsule is taken orally, in divided doses throughout the day and between meals |
| | Under the form of tablets - unless otherwise specified, all our products in tablets is taken orally, in divided doses throughout the day and between meals |
| | Under the form of fish gelatine capsule - unless otherwise specified, all our products in capsule is taken orally, in divided doses throughout the day and between meals |
| | Vial with dropper based on vegetable oils or chemotyped essential oils, 100% pure and natural, having passed favorably the tests of sensitizing power |
| | Cream or oil based on chemotyped essential oils or vegetable oils, 100% pure and natural, having passed favorably the tests of sensitizing power |
| | All substances are without preservatives, fungicides, pesticides, insecticides, OGM, dyes or artificial flavors, have undergone no irradiation for their sterilization and no animal testing have been conducted |
| | Vegetable capsule - The substances are free from the presence of animal substance - Suitable for vegetarians and vegans |
| | Products with Bio label; Note that products without labels also meet the essential criteria: no preservatives, fungicides, pesticides, insecticides, GMOs, artificial colorings or flavors; they have not undergone any irradiation with a view to sterilization and have not given rise to any animal experiments. |
| | Free from any toxic metals |
| | Does not contain any chemical preservatives like parabens |
| | Enriched in Shea butter, essential oil of Tea Tree and Vitamin E |
| | Gluten free, lactose free and casein free |
| | for adapted use in children, see the use advice sheet |
| | For an adapted use during pregnancy or breastfeeding, see the use advice |
| | Do not use during pregnancy and lactation |